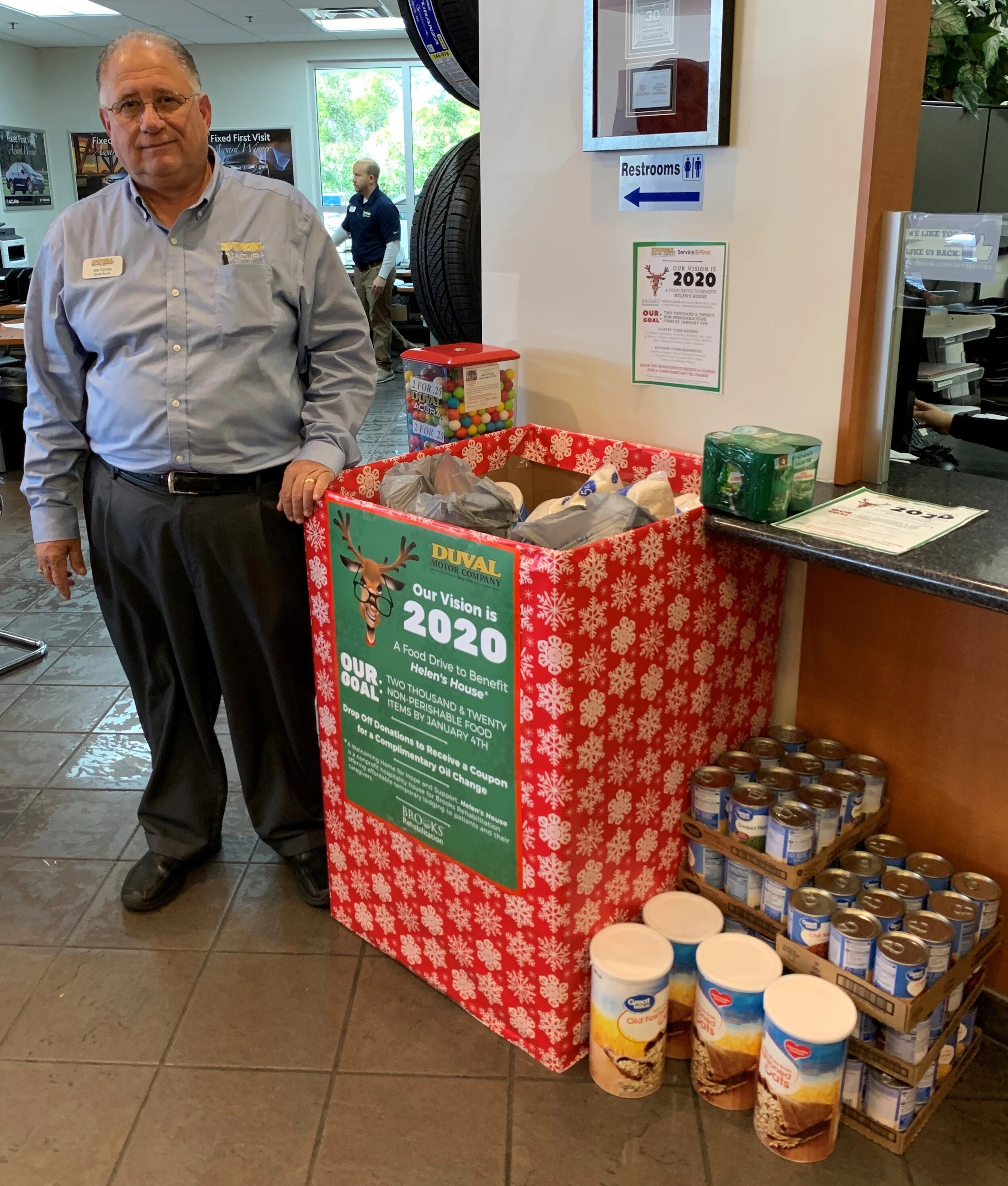 ?
Here at Duval Acura, we decided to ring in 2020 with a drive to collect household goods and food for Helen's House, a hospitality house that offers temporary lodging to patients and caregivers at Brooks Rehabilitation. The Duval Group of dealerships got together intending to collect 2,020 items to donate to Helen's House -- a goal that we surpassed thanks to the generosity of our community members.
What is Helen's House?
Helen's House offers affordable temporary lodging to those receiving care from Brooks Rehabilitation. Helen's House provides not only lodging but also programs designed to support guests and help them cope with the stress surrounding their health and recovery processes. With a homey atmosphere and a variety of programs like art therapy and mindfulness for stress management, Helen's House seeks to go the extra mile to help patients feel like family while they navigate the path towards recovery.
Our Household Goods and Food Drive
Our goal was to collect food and other goods to help support Helen's House, so we offered a free oil change at our Acura service center in Jacksonville to customers who donated items to our drive. The response that we got was incredible. With our 2,020-item goal crushed, we could feel nothing but pride and gratitude for our community's generosity, and we were honored to have the opportunity to deliver such an amazing donation to Helen's House.
Learn More
If you're curious about Duval Acura and our events or our involvement in the Jacksonville community, we encourage you to visit us at our dealership to say hello. We'll happily answer questions and tell you more about the types of events that you can look forward to in the future!