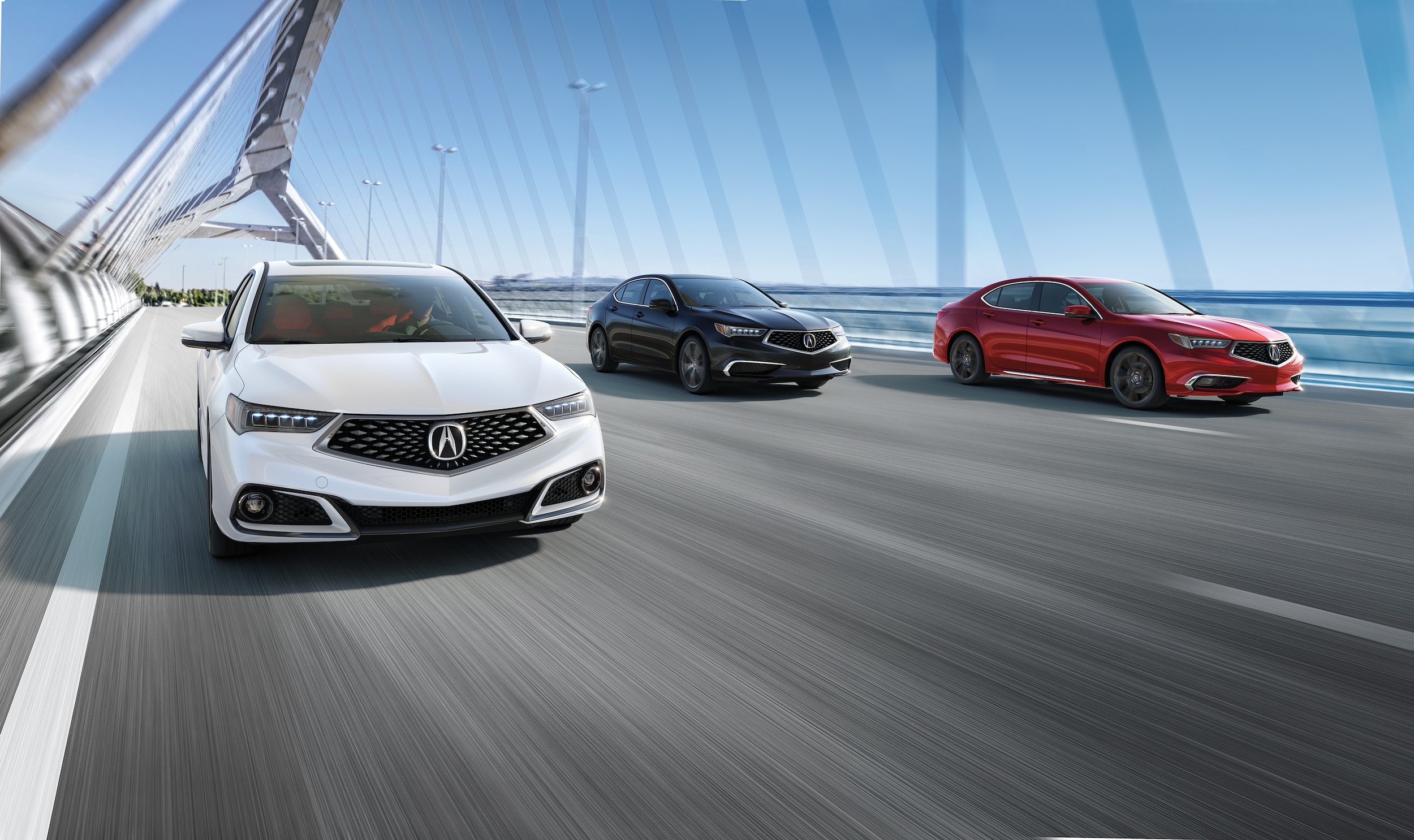 Pictured: The 2020 Acura sedan lineup available for lease at Duval Acura.
Have you been shopping for your next luxury car or SUV? Here at Duval Acura, we highly recommend our local shoppers consider leasing with us if they're seeking to drive home in a model from our new inventory. The many advantages to leasing can enable you to get behind the wheel of the Acura ILX, MDX, or RDX of your dreams.
Leasing an Acura Opens Up a World of Opportunity
The benefits are nearly endless when you lease a new Acura in Jackson. For starters, enjoy your choice from a list of mileage options per year starting at 7,500-miles and working up to 15,000. Flexible term lengths range from 24-60 months and are ended flexibly as well. If you end up driving less than you estimated, you'll have the freedom to roll those miles over to your next lease, and repeat leasers or buyers within 30-days of your return date will have their fee waived.
Leasing an Acura also enables drivers to hit the streets of Jacksonville with pragmatic coverage plans that provide added peace of mind. Enjoy an automatic Guaranteed Asset Protections (GAP), which bridges the gap between insurance payments and lease payments if your vehicle is stolen or totaled. We'll also lock in your purchase price at the start of your lease, which protects you from market fluctuation if you choose to purchase at the end of your lease.
Lease a New or Certified Acura with Duval Acura
While leasing from our new inventory of Acura models is a popular choice, we also offer the ability to lease from our Certified Pre-Owned inventory. Discover an even larger range of model years, trim levels, and price points from this selection of inspected vehicles that fit our high standards of excellence. We can't wait for you to shop with us at Duval Acura, just minutes from downtown Jacksonville.