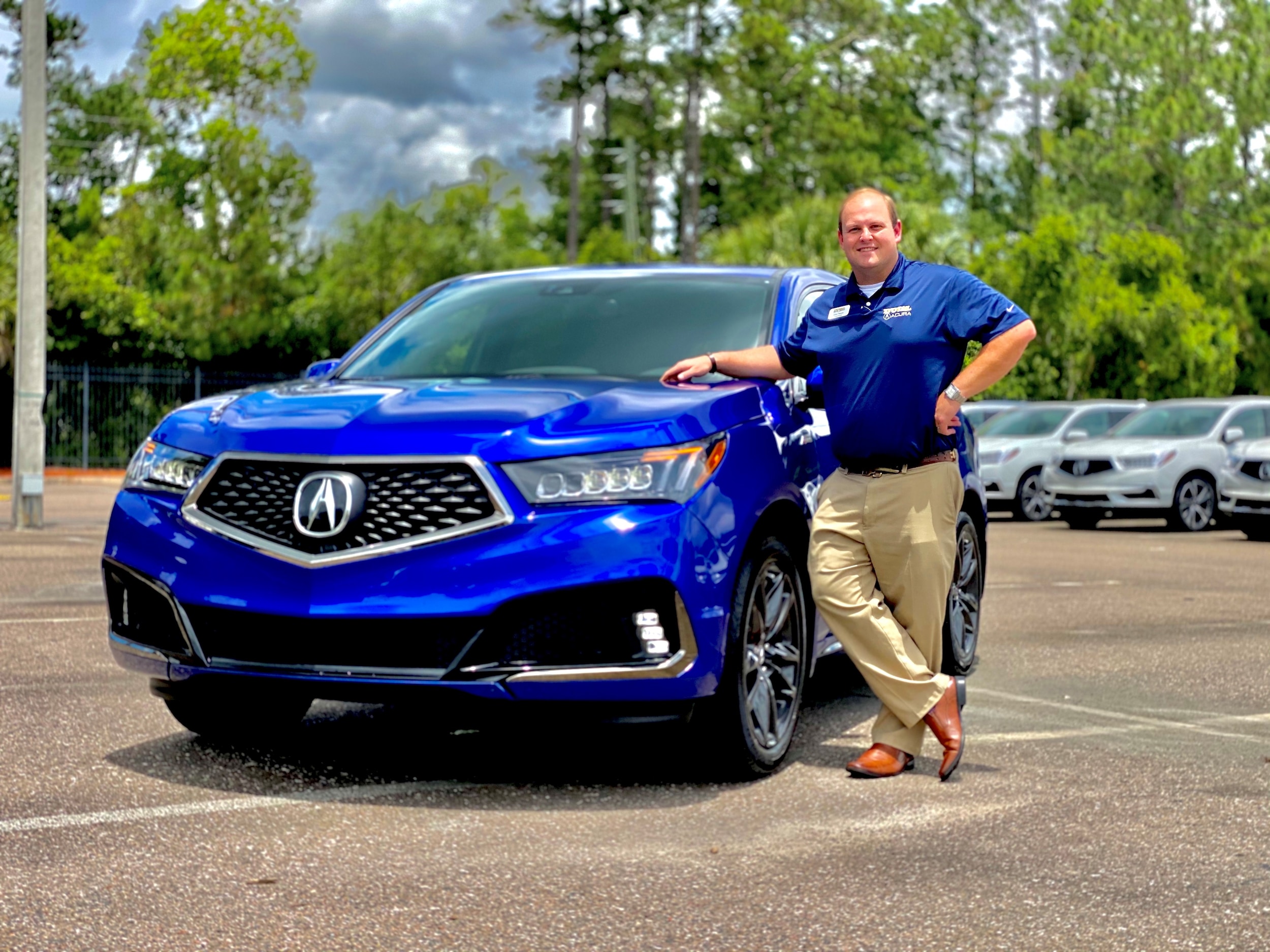 At Duval Acura in Jacksonville, our reputation for delivering the best luxury vehicles in the region has been established not just through our comprehensive inventory but also by the team that comes to work every day to deliver elite customer service. Their passion and dedication to the Acura brand are infectious, and it's something we love to share with every customer who walks through our doors. Team members like Cain Pierce are why our customers come back time and time again, and just like the rest of our team, he too has a personal story that led him to work at Duval Acura.
Meet Cain Pierce
Cain has been part of the Duval Motor Group for the past two and a half years. Originally from Pulaski, TN, Cain moved to Jacksonville back in 2018 with his wife, Sara Catherine.
Cain's approach to customer service is as straightforward as it should be and echoes everything we are about at Duval Acura. "Customer satisfaction is my number one priority. If the customer isn't happy, I'm not happy," he says.
Cain prefers acting as the facilitator, going about his job with a pressure-free attitude. He's here to show you the cars you want to see and can tell you everything there is to know. Which is great for him, since he is a big fan of the Acura brand.
Cain's Favorite Feature
Cain cites the Acura MDX A-Spec has his favorite model in the dealership. As a comfortable three-row midsize SUV, it's easy to see why. Three spacious rows accommodate up to seven people. With a satisfying sense of handling, capable engine power, and a driver-friendly fuel economy, the Acura MDX is a well-rounded offering.
And for drivers who enjoy defying what it means to drive a family vehicle, Cain's favorite feature will do the trick. The available A-Spec package adds sportier styling elements to both the interior and the exterior of the MDX, as well as installing a firmer suspension for an even smoother ride.
Cain sums it up the best. "Everything about the MDX A-Spec is perfect. Acura hit the nail on the head when it comes to this car."
If you're ready to meet Cain Pierce as well as the Acura MDX A-Spec in person, stop by Ducal Acura today.