Compare the Acura RDX and the Lexus RX 350
See How the 2020 Acura RDX Compares to the Competition
The Acura lineup is renowned throughout the Ponte Vedra Beach area, and around the globe, for its high-quality construction, world-class materials, and impeccable attention to detail. At Duval Acura in Jacksonville, we enjoy being your local home for these luxurious models, and we want to help you find your perfect fit from among our vast inventory.
If you're searching for a stunning and comfortable SUV crossover for your Orange Park drives, consider our 2020 Acura RDX. Now in its third generation, this eye-catching, four-door model has been delivering the style, features, safety, and luxury our customers want for a long time.
SUVs and crossovers are one of the most popular styles of vehicles in the Saint Augustine area, and for good reason. Elevated ground clearance gives you a smooth ride and a commanding view of the road ahead of you, a liftgate-style cargo hatch makes for flexible and spacious storage space, and available all-wheel drive means peace of mind and added traction when roads get wet during torrential Florida downpours.
The 2020 Acura RDX has all these outstanding qualities, and so much more. But we know it's not the only SUV vying for your attention. To help make your decision-making process easier, and to demonstrate the superiority of our SUV, we've compared our model to the similarly sized, competing, 2020 Lexus RX 350.
The 2020 Acura RDX vs. the 2020 Lexus RX 350
Standard creature comfort features. Both SUVs have lengthy lists of standard safety features, including adaptive cruise control. But, the 2020 Acura RDX has a longer list of features that make your ride more comfortable. For example, the Acura SUV has standard heated front seats that are power-adjustable and a standard sunroof. The Lexus RX 350 doesn't have either of these features standard and, in fact, the sunroof isn't even available as an option here.
Cargo space. The 2020 Acura RDX has a rear cargo hold that's both cavernous and versatile. With the backseats in place, this area holds around 31.1 cubic feet of cargo. Fold the backseats, and this expands to accommodate more, and bulkier, objects. The Lexus model, on the other hand, has a rear cargo hold that can accommodate just 18.4 cubic feet of gear. The backseats also fold here to expand this number a little, but it still can't compete with the cargo area of the Acura SUV.
Passenger comfort. Inside these SUVs, which both seat five people in two rows, you, and your passengers, will notice more comfortable space to stretch out in the Acura compared to the Lexus. Both offer similar amounts of legroom front and back, but the Acura has more elbow room and more headroom than the Lexus RX 350.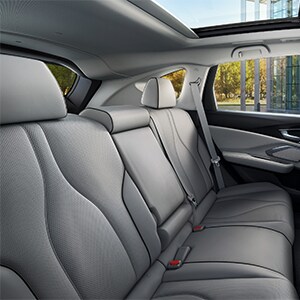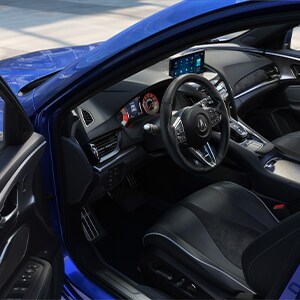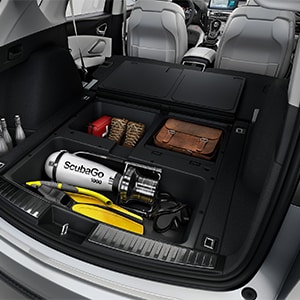 Find Your Next Acura in Jacksonville
The best way to see for yourself what sets the 2020 Acura RDX apart from the competition is a test drive. Browse our complete inventory of new Acura models online to learn more about the impressive selection of options we have available, then stop by and visit us and let our sales team demonstrate Acura superiority in person.
Prefer the savings and value of a pre-owned Acura car or SUV? You're in luck. We also have an extensive inventory of pre-owned vehicles you can choose from near Saint Augustine. This collection includes both pre-owned Acura models and used vehicles from a variety of other brand names.
Visit soon and see for yourself everything that makes an Acura model, whether new or pre-owned, tops over competing models. We look forward to working with you soon to help you find your perfect Acura car or SUV.
Hours
Monday

9:00AM - 8:00PM

Tuesday

9:00AM - 8:00PM

Wednesday

9:00AM - 8:00PM

Thursday

9:00AM - 8:00PM

Friday

9:00AM - 8:00PM

Saturday

9:00AM - 8:00PM

Sunday

Closed